Enjoy better golf with our professional golf coaching
---
We have two Advanced PGA Professionals and one PGA Professional at the centre that are on hand seven days a week.
They can offer lessons from 9 am through to 7 pm on weekdays and 9 am through to 5 pm on weekends, 363 days a year.
Why Coaching?
The professional team at Westridge Golf Centre are passionate about helping you play better golf. We see every golfer who comes to us differently and coaches them to their unique styles.
Maybe, you had too many three-putts as a result of poor distance control? Or did you miss too many fairways to the right meaning you had to chip out sideways? It could be that you play well in practice rounds with your friends but struggle to replicate that in competitions?
Through our experiences in the game and our PGA education, we appreciate that every golfer is different. That's why we offer a range of lessons and packages to suit everyone.
We use the TrackMan 4 launch monitor during the lessons which can be done by Steve, Daniel and Iain.
Lessons will cover:
Golf Fundamentals
Swing Basics
Short Game
Long Game
Course Management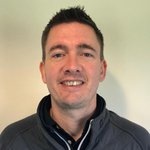 Steve Davis - Advanced PGA Professional
AA PGA professional with an Advanced Certificate in Golf Coaching | Callaway Ambassador | England County Academy & Hampshire County Academy Programme Development Coach. I have been a member of staff at Westridge since 2000 and qualified as a PGA Professional in 2010. During my time at the centre, I have worked with and gained valuable coaching knowledge from numerous golf coaches, and I believe this has helped me to become a better golf coach.
---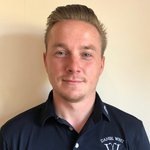 Daniel West - PGA Professional
TaylorMade Master Fitter 2020 / 2021 / 2022 / 2023 | Titleist Custom Fitting Professional 2018 & 2019 | Westridge Junior Academy & Schools Development Coach | PGA Hampshire Individual Winner & Pro-Am Team Winner. I have been a member of staff at Westridge Golf Centre since July 2008 and qualified as a PGA Professional in 2022.
---
Iain Naylor - PGA Advanced Professional
I have been a PGA Golf Professional for over 35 years. My career started off in Scotland and having qualified in 1985, I moved down south to further my career working at various prestigious clubs such as East Sussex National and Selsdon Park Hotel. Although for the majority of my career I have mainly been involved in managing a number of golf operations at Hotel Resorts and Golf Clubs, my love of golf coaching was never far away at any job I have been involved with. I have always maintained a high level of coaching skill by being fortunate enough to work with some of the great coaches in the world. My true passion when I was younger was to become a successful tournament player having played for a short time on the both Sunshine circuit in South Africa and Challenge Tour, but eventually a young family and busy working life diverted my focus to a steadier income! Having spent the last two years in Scotland where I managed a golf operation at a Hilton Hotel Golf Resort designed by the great Seve near Glasgow, I have now returned to the sunny south where my partner lives and for the opportunity to work as part of a great team at Westridge Golf Centre.
---
I have been having golf lessons with Dan for over a year now. At first It felt I was going backwards, however, knowing this was all part of the process, Dan helped and reassured me it would all be worth it in the long run. It was. He now has me thinking about each shot and provided me with the knowledge to understand what I have done wrong and how to rectify the mistake. I can't recommend lessons with Dan and the team at Westridge enough. All the staff are very friendly and the shop is very competitive,
Justin Mcdonald - Club Member
Dan has been vital to my development, with his insights and observations turning my ball striking into something I never thought I would see. In no time at all, he has turned my handicap from high 20's, to the mid teen's in the space of half a season! Could not recommend Dan's skill set as an instructor enough and would encourage anyone who wants to find those extra gears in their game, to go seek Dan.
Max Jewell - Club Member